Today, May 20, marks my eight day in Poland, and my fourth day in Poznań.
After eating breakfast at the hotel, we started our day by once again walking to the Collegium Iuridicum Novum and working on our projects with the Polish students. We completed our project and presentation, and then headed out to the Faculty of English to work with students from a Speaking English class. We mingled with the students for a while; I had the opportunity to meet students from the Ukraine, and of course from Poland. The students were very excited to see us, because our visit allowed them to postpone a oral examination.
We returned to the hotel and headed down the street to a leather store to do some shopping. After our shopping escapade concluded, we went back to the hotel lobby to wait on the Polish students to rejoin us. Marta and Viktoria met us, and we took a tram to a large mall outside of Poland.
We stopped in a grocery store and bought a traditional Polish snack called Bagietka z Masłem Czosnkowym, which was a baguette filled with butter, garlic, and herbs. Apparently it is so popular that there's even a Facebook fan page for it. I can see why, because it was incredibly delicious. I also got a fresh squeezed apple juice, which is a popular lunch drink in Poland because of another complicated Soviet situation.
We took a brief stroll down by the lakeside to view the rowing competitions, water park, stadium, man-made ski "mountain", and go-kart roller coaster. After everyone finished shopping, we got ice cream at Gyrcan in the mall, and then took a tram back to the city.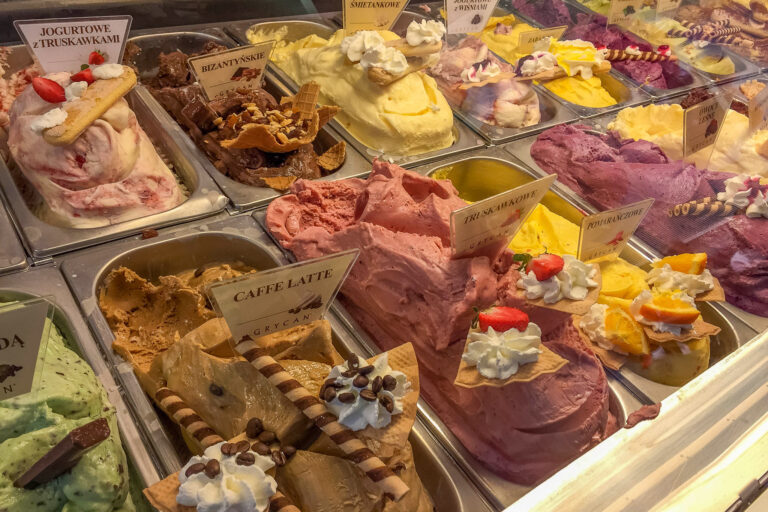 Viktoria took us to a loca pierogi shop called Pierogarka that sold authentic Polish cuisine. I ordered a traditional cucumber, potatoe, and carrot soup, and Mix Pierogawów na Słodko, which was a mix of spinach, potato and cheese, and pork pierogis with pork jelly and melted butter.
After dinner, we went back to the hotel to change, and then met the other Polish students again to go out on the town for a while. We went to a rooftop bowling/dance place, and afterwards stopped at a food truck to get burgers.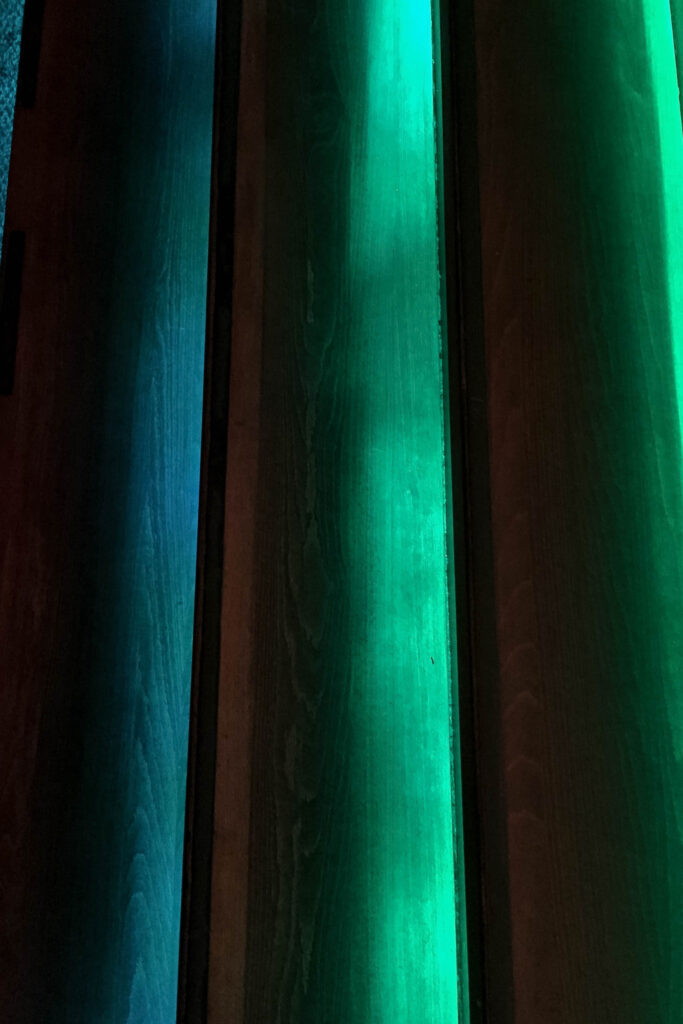 We returned to the hotel to eat our late night snacks and retired for the day.