I didn't wake up this morning expecting to do or see most of things I did today. By the way, waking up at 04:15 isn't any more pleasant just because your internal clock says it's actually three hours later, if you were curious. We somehow managed to drag ourselves out of bed, check out of the hotel, and even secure 3 courtesy to-go "breakfasts" from the not-yet-open kitchen, all fully on schedule.
A brisk 42 minute drive, including a stop at US/Canada border control, brought us to the Tsawassen Ferry Terminal in plenty of time to catch the 07:00 ferry to Swartz Bay on Vancouver Island in British Columbia. We ate a meager bit of our generic hotel dry cereal breakfast in the car while waiting for boarding.
The ferry ride was unbelievably beautiful, and we enjoyed breathtaking scenery for the entire 2h 10m of the voyage. We even saw some orcas (killer whales) "dancing" right next to our ferry for about 20 minutes—surprise #1 of the day.
We landed in Swartz Bay and drove a few minutes south to Mt. Tolmie Park to enjoy a quick view of the city and island.
We were searching for a pit stop after the long ride over, so we ended up at a Starbucks. Dad and I got coffee, which I have to say was actually good, unlike 100% of the Starbucks coffee I've ever had—surprise #2. Dad echoes my opinions.
We decided to cruise down Ocean Drive to enjoy some coastal scenery, stopping at several parks and overlooks along the way. We saw the world's tallest totem pole—surprise #3—coming in at 127 feet, 7 inches tall.
We stopped at a local grocery store and were utterly amazed by the seafood prices—lobster @ US$2.40/lb and large whole live crabs for US$1.00 each. That alone makes it tempting to move to Victoria. We (and by that, I mean Dad and I) ended up gawking so much at the meat counter we forgot to buy anything, and continued on our journey. Somewhere along the way we saw the Mile 0 marker for Canada's Highway 1, which runs all the way to the east coast.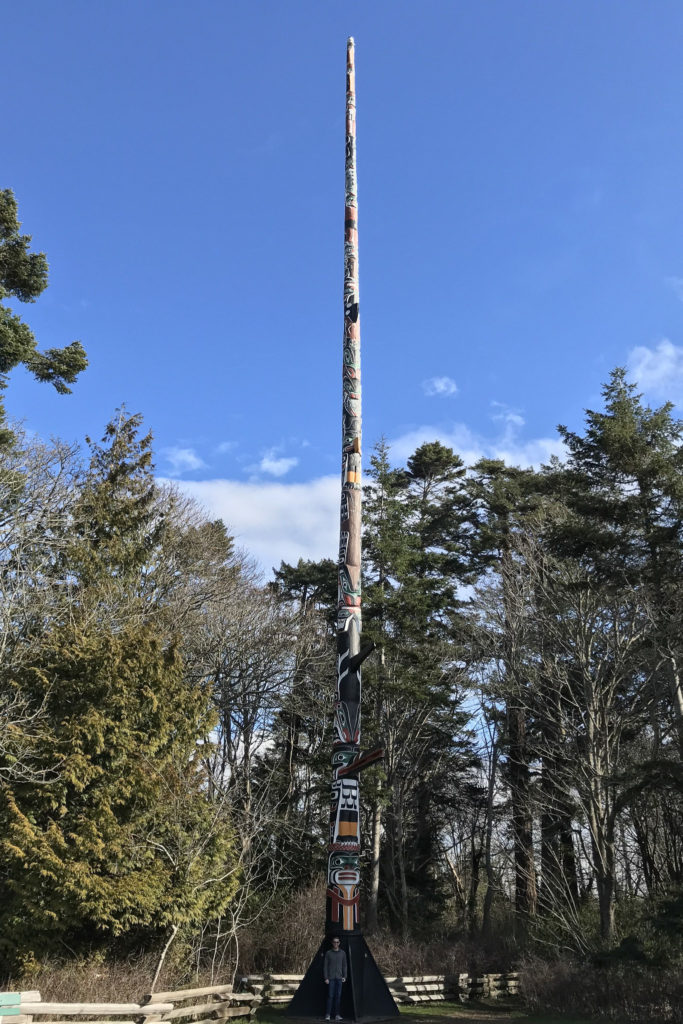 Victoria Public Market // Chinatown
A short drive over to the city center brought us to Chinatown and the Victoria Public Market. We explored a little bit and immediately found a French bakery called The French Oven. We split a bacon cheddar mini croissant, a raspberry chocolate mini croissant, and a mini eclair, plus 6 macaroons for later. All were excellent, and the croissants even rivaled the ones I had in France.
I'm going to spend quite a bit of time describing this meal, because it was one of the best seafood meals I've ever had. We got 3 varieties of fish and chips: halibut, cod, and salmon (which I'd never had fried before). All were fresh and locally sourced from Victoria Island. Of course, they were served on a pile of delicious fries, and came with scrumptious tartar sauce and slaw.
Dad and I also split a small side of oysters and 2 tacones, one with seared medium-rare ahi tuna, and another with fried cod. These came with homemade tortillas, lemon pickled onions, pea shoots, cilantro slaw, and a special sauce. They were unlike anything I've ever had, and were truly delicious. We all LOVED the meal, and the view was great as well. It was definitely worth standing out in the cold. The line was almost 20 people long and growing by the time we left.
Fort Rod Hill and Fisgard Lighthouse
Goldstream Provincial Park
Next, we stopped to buy gas, and then headed up Highway 1 to Goldstream Provincial Park. A short hike brought us to Niagara Falls (yes, you read that correctly) for a breathtaking view of the falls and the surrounding forest. Someone from Korea asked Dad if this was Niagara Falls, and he ignorantly dismissed the guy as an idiot by telling him he was pretty sure Niagara Falls was on the other side of Canada. That tells you how much Dad cares about reading our itinerary. I was sad that I didn't get to visit the Goldstream trestle above the falls, but time was fleeting. I did at least attempt to run the trail, but ran out of time (and breath).
Unfortunately, we got bumped from the 5:45pm ferry (missed it by 2 cars) because of a painfully slow booth operator in our lane, so we had to wait for the 8:15pm ferry—very unpleasant surprise #4. At least we got to eat our macaroons while waiting. We landed in Tsawassen, drove north to our hotel in downtown Vancouver, and finally settled down for a long winter's nap.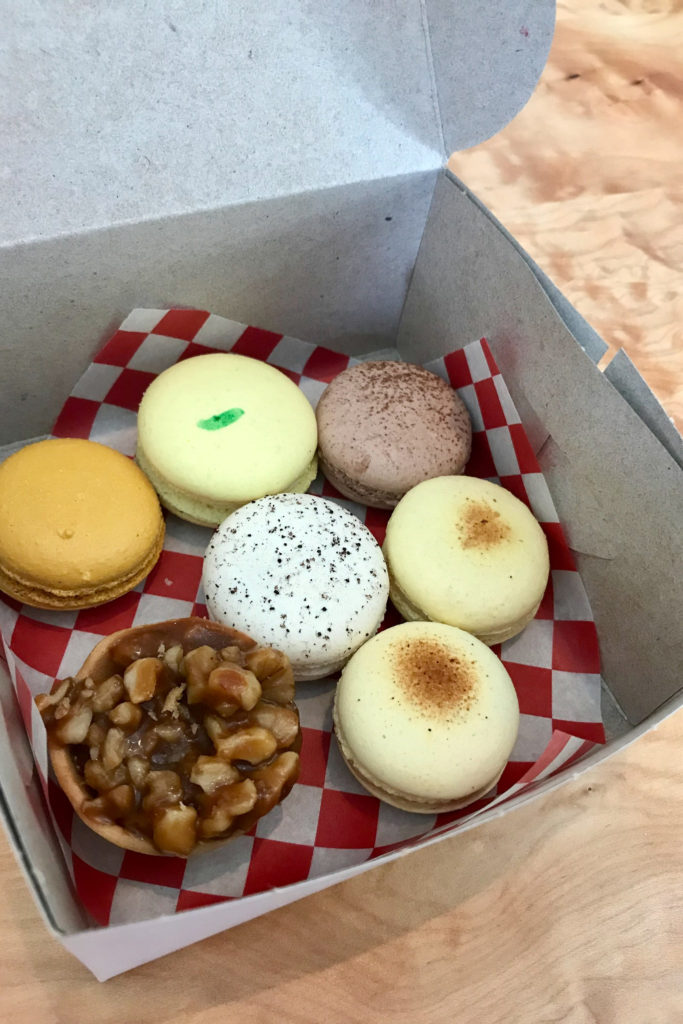 Here's a long P.S. for you: 
I'm writing this on the ferry ride home Dad and *mainly* Mom are sound asleep, so I'm going to close with a Scott Van Pelt-esque epsisode of "The Best Thing I Saw Today"…after they wake up.
Mom: The best thing I saw today was… the moss covered forest at Goldstream. (She even took a picture of a dead stump that does not make the cut for the blog.)
Dad: The best thing I saw today was… "mine is a toss-up between the world's largest totem pole and fried salmon".
The best thing I saw today was… a college student slipping and busting it in the river at Niagara Falls. Actually, I just heard it, but the sounds were unmistakable.
Update 1: Turns out the guy who fell in the river was the Korean guy Dad made fun of. Insult to injury, I guess.
Update 2: Mom is mad that Dad got to say 2 things, so she would like to include the killer whales as well.