We got an earlier start this morning; we left the hotel at 07:45 and headed down the highway to Peach's Restaurant to grab a delicious breakfast. I got the "Green Mountain Sandwich" (egg over-hard, bacon, spinach, and tomato on an English muffin, served with fresh fruit), while Mom and Dad got blueberry pancakes with a scrambled egg and bacon/sausage.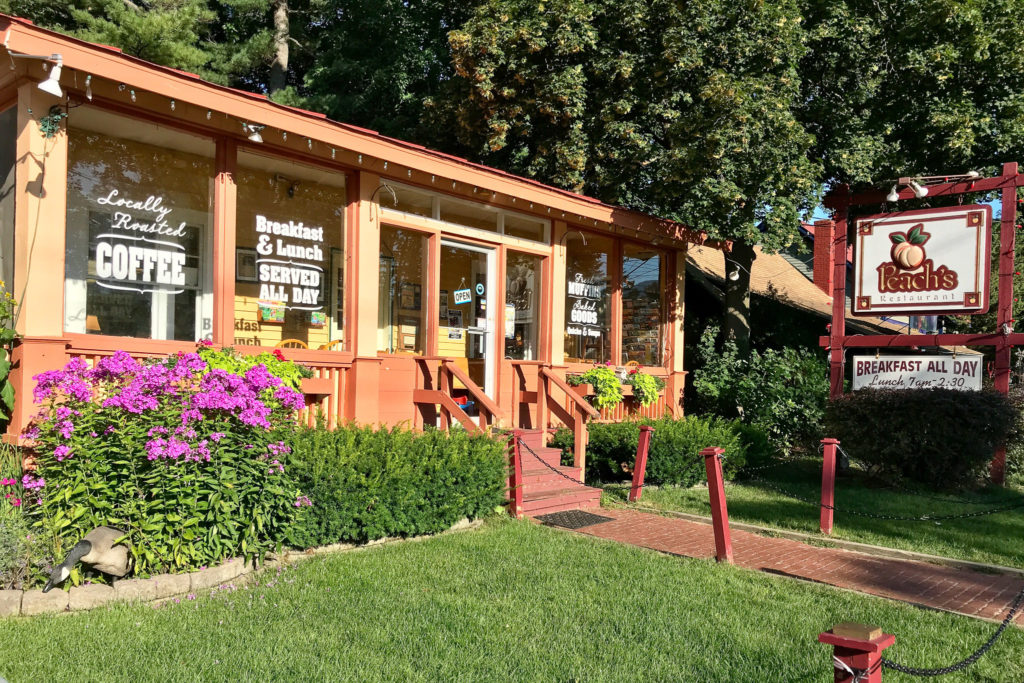 After breakfast, we headed up Highway 16 to White Mountain National Forest, and stopped at Glen Ellis Falls for a short hike to a 64-foot waterfall, plus some other beautiful scenery.
Mount Washington Auto Road
We left the waterfall and drove a few more miles up 16 to the Presidential Peaks and Mount Washington Auto Road, which goes up to the summit of Mt. Washington (of course), the third highest peak on the east coast. Mt. Washington is famous for its extreme and unpredictable weather, rocky summit, and a variety of other extremes. We started our journey up the mountain in sunshine, but it wasn't long before the weather quickly took over.
Atop the summit, we braved hurricane-force winds and 40-degree temperatures (not counting wind chill) to get into the observatory and museum, where we learned many interesting facts about the mountain. To name two:
Mt. Washington is the location of the fastest wind speed ever recorded on Earth. Speeds reached 231mph in 1934, the fastest wind not involving a tropical cyclone.
Many companies bring their products to Mt. Washington to test them in extreme conditions.
After spending a good amount of time in the observatory, we began the steep descent down the narrow mountain road, stopping several times to see a view below the cloud line and to allow our brakes to cool.
Dad injured his ankle on a rock while we were exploring an overlook on the way down. We decided he can be the next Curt Schilling with a bloody sock when we go to Boston later.
We reached the bottom of the mountain safely, not counting Dad's ankle injury, me getting blown over by a gust of wind, and Mom keeping her eyes closed the entire way down. We headed across the border into Maine (eating a quick lunch of mixed nuts and an apple along the way) to Screw Auger Falls in Grafton Notch State Park.
Screw Auger Falls // Roadside Pies
We explored the falls for a bit, and then stopped at a roadside self-serve pie stand to grab a maple creme cookie and a chocolate whoopie pie.
Our next stop was a famous overlook just off of the Appalachian Trail called The Height of Land.
We drove to Augusta and stopped for dinner at a small family-run restaurant called The Red Barn, which, incidentally, served food out of a red barn. We ate outside on picnic tables, and enjoyed a dinner of:
Mom – mixed seafood dinner with haddock, shrimp, clam strips, scallops, onion rings, and slaw
Dad – lobster roll and fries
Me – shrimp roll and homemade crinkle cut chips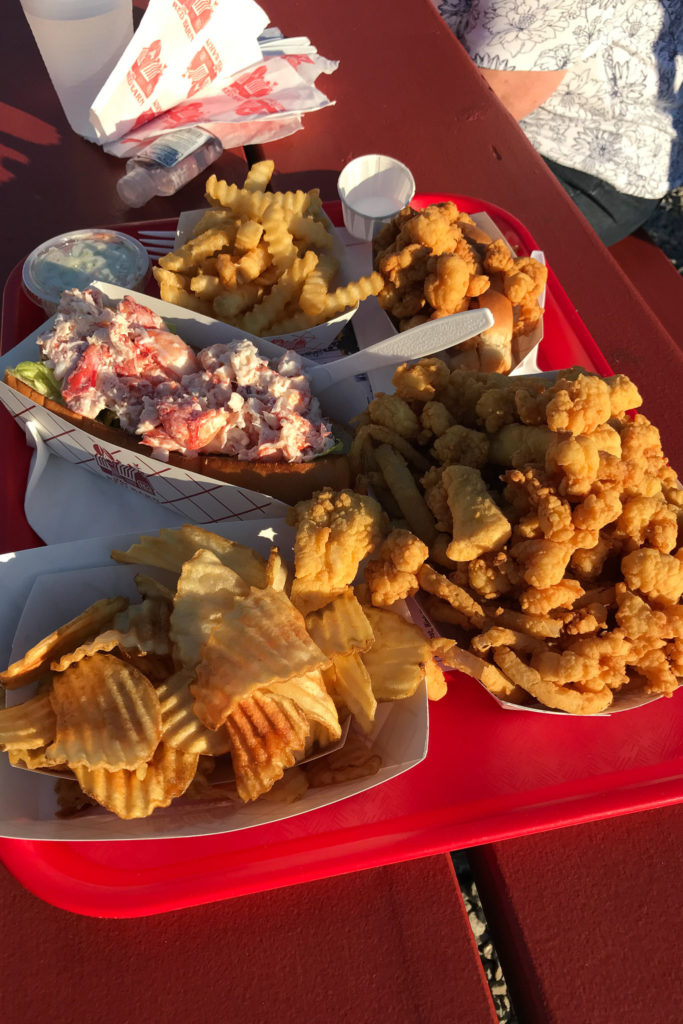 After supper, we drove a little over an hour to our hotel in Bangor.
Thanks for reading! That concludes our adventures for the day. Tomorrow, we explore the coast of Maine.