Once everything was closer to opening, we headed out and caught the Metro to L'Enfant Plaza, transferred to red line, and got off at Gallery Place to stop for lunch. We accidentally hopped off one stop too early (Gallery Place instead of Gallery Place-Chinatown), so we had a few extra blocks of walking before we reached our lunch destination.
Dangerously Delicious Pies
For those of you who didn't know, today (3/14) is National Pi Day! So of course, we charted out a place to find pie for lunch in celebration of both geometric and tasty circles. We stopped at a place called Dangerously Delicious Pies, which turned out to be accurately named. The pie was outstanding. If one were to eat there every day, he might turn a bit more spherical.
We got a variety of savory and sweet pies. Payne and Cody both got a pulled pork pie, while I got chicken pot pie. All the pies came with a salad with red peppers and balsamic dressing. Cody got chocolate chess pie for dessert, while Payne and I got 'The Boston Bomb", a vanilla chess pie with a thick chocolate chunk cookie baked into it.
It took everything in us to not come back a second time later in the day. We all agreed it was the best place we had eaten thus far on our trip.
United States Capitol Building
After lunch, we waddled our way back to the Metro, changed lines once or twice, and took the silver line to Capitol South. We hopped off, walked a couple blocks to the Capitol Visitor Center, and waited in line to get into the Capitol. Along the way, the security guard barked orders at everyone, but insisted that we call her a 'line cheerleader' instead of a security guard. She was quite perky and adamant.
We finally got inside and met our tour guide, Jack, who loved history but hated people, making him a semi-petulant tour guide. However, he thought we were cool, so he was nice to us. It also probably didn't hurt that we were constituents of his boss.
<shout out> Thanks to Virginia Foxx for hooking us up with a tour! </shout out>
We toured the old house chamber, various halls, the rotunda, and got to sit in the current House chamber, although the House was currently in recess.
Meeting the Vice President
The old Senate chamber and the old Supreme Court chamber were unfortunately closed for the day, so we were disappointed that we didn't get to see either of those. However, when we were in the rotunda, we heard a bustling commotion through one of the doors, and saw Secret Service agents cleaning a path across the center of the room. As it turns out, Vice President Mike Pence happened to be passing through, so we got to shake his hand!
We finished up our tour with Jack and Mike, and walked through the underground tunnel across the street to the Library of Congress. This time, our tour guide was named Ed, and he was awesome. He was a highly skilled orator with deep and profound knowledge of all things related to the Library of Congress.
After the Library closed, we took the Metro down to U-Street, and walked to a place called Ted's Bulletin Family Restaurant for dinner. It turned out to be the second great food decision of the day. The restaurant was a deco-style diner that showed old TV shows and movies on a screen in the back, while maintaining a class atmosphere akin to the 1920's-1950's.
For an appetizer, we split fried chicken biscuits coated in honey, served with a slightly spicy and tangy sauce.
For the main meal, we all got a 'Super Deluxe Grilled Cheese' with tomato soup. The sandwich had braised pork short ribs and mac & cheese on it. It was an outstanding meal.
Ted's specialized in desserts, but we decided to get some to-go for breakfast in the morning, because their specialty was homemade 'tarts', which were filled breakfast pastries. I will document those in the morning when we eat them. We finished dinner and took the Metro back home to grab our car and head back out again in search of dessert and to do some more sightseeing.
Cody's insert: Our waiter told us that carrot cake was their specialty. Isaac promptly replied, "I like to keep my vegetables and my dessert separate."
We headed towards Arlington and stopped at a place simply called 'Bake Shop'. This was our third excellent food choice of the day. We got a variety of macaroons, 'cookies in a blanket' — and Oreo inside a chocolate chip cookie, blueberry oatmeal cookies, a brookie brownie/cookie, a ginger cookie cream pie, and a few other treat. On the way out, I took one bite of my blueberry oatmeal cookie, and immediately went back inside and bought three more.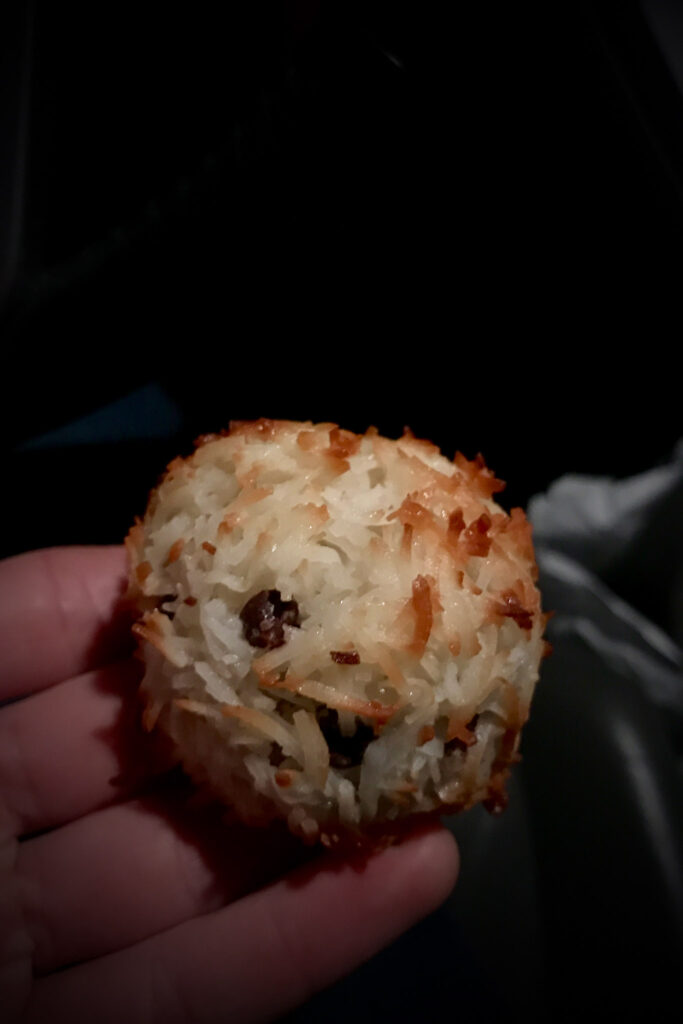 After our sugar rush, we headed to the United States Marine Corps Memorial, the Jefferson Memorial, and the FDR memorial. With those three stops, we completed our tour of the monuments and memorials in DC (earlier today we saw the African American Civil War Memorial). We avoided freezing to death, snapped some great pictures, and headed back home for the evening.
Tomorrow morning, we are planning to head to Arlington National Cemetery, the National Archives, and then we will head back to Boone.
Signing off,
Isaac, Cody, and Alex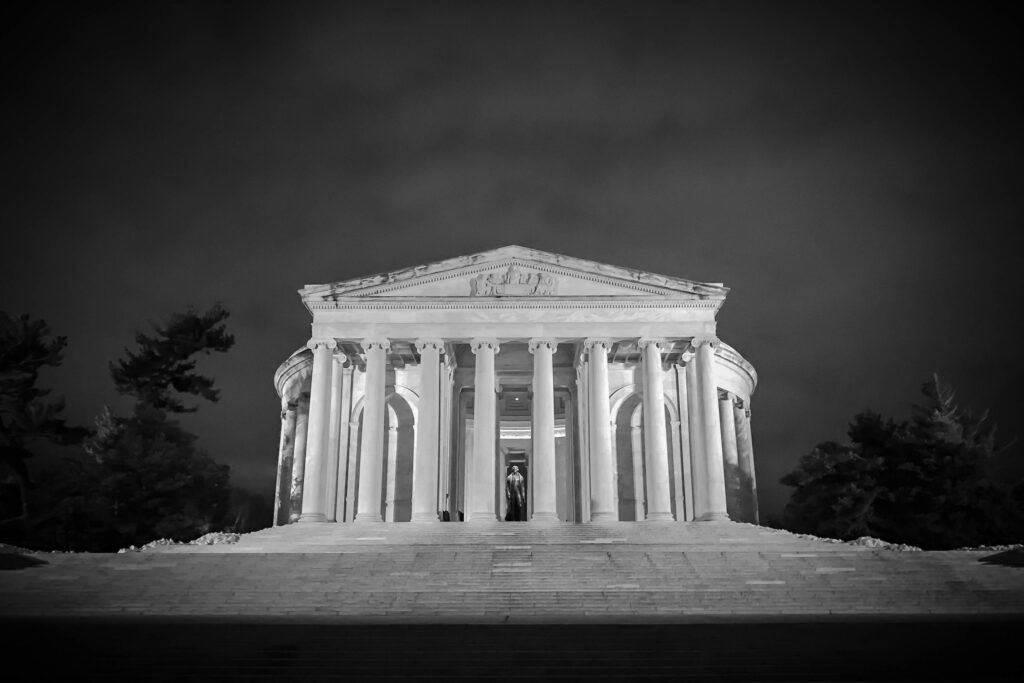 P.S.:

I realize that our lunch got more photos than the Vice President. I didn't have many good photos of the VP, and our lunch was really good. That's all I have to say.
Quote — Cody: "I bet the VP gets really tired of shaking hands all the time." // Isaac: "I bet his Vitamin C intake is ridiculous."