Today began at 7:30am in excellent fashion–with a breakfast buffet. I will say no more, and simply show some pictures.
Observatoire du Mont-Blanc
After breakfast, we walked to the Mont Blanc Observatory to meet up with our partners at CREA. We had a lengthy orientation, and talked about the Alps, CREA, and more.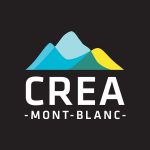 A few interesting things we learned:
The forest has been rising into the alpine (snow and rock only) area in the Alps for several years.
All glaciers have steadily declined since the 20th Century "Mini Ice Age", during which the glaciers came all the way down into the valley of Chamonix.
CREA is studying the effects of this climate change on biodiversity.
This year alone, over 10,000 seasonal jobs were lost in the Chamonix region because of the unseasonably warm winter. Unfortunately, this has been a recent pattern.
The purpose of CREA is to track climate change, make predictions, and to study the glacier, climate, and biodiversity of the region. CREA is an NGO (Non-Governmental Organization – a not-for-profit) that studies high altitude biodiversity across Europe.
CREA is trying to promote citizen science, which takes normal tourist and gets them to volunteer to collect data to assist the scientists. They are trying to attract college students and other travelers, so we are helping them develop a plan to (1) generate revenue for the program, (2) get publicity for CREA, and (3) collect scientific data using the help of "voluntourists".
In French, there is no word for "wilderness", because man has touched nearly every peak and natural area, especially thanks to British explorers of the past.
After we completed our orientation, Hillary, one of the CREA workers, made us lunch. We had sandwiches on fresh baguettes with all fresh pesto, sundried tomatoes, mozzarella, and prosciutto. We also had local organic apples from a farm down the road, various potato, sweet potato, and vegetable chips, and homemade fudge brownies. This was likely the best sandwich I've ever had. Everything else was excellent, though I saved my brownie for later.
After lunch, we walked to a bus stop and hopped on a bus to Vallorcine, which is up the valley to the north of Chamonix, near the Swiss border.
Our task at Vallorcine was to collect data on birds (marsh tits, similar to a chickadee) that live in the area. CREA has over 118 prenumbered bird houses and several weather stations around the area, so we hiked between them, opened the houses, counted the chicks or eggs, and recorded the age and number at each location.
I learned that the idea that a mother bird will abandon her chicks if humans touch them is largely a misconception, and is not true for most species. Our leader had a Ph.D. in avian biology, so I trust her info, plus I saw a mother bird go back to the nest after we were done.
We hiked almost all the way up the ridge in the picture above. The elevation was about the same as the top of Grandfather Mountain.
The birds can lay up to 9 eggs per nest (1 per day), and then the mother will incubate the eggs.
Even though it wasn't a super complex or hands-on experience, it was very fun to be involved in the process, and the hike was absolutely stunning–nothing like the terrain of the Appalachian Mountains.
After dinner, we roamed the town and searched for some dessert and other sustenance. I grabbed some gelato (I got chocolate and Chamonix–chocolate with pound cake and orange swirl), and then met up with some other friends and shared a gruyere fondue.