We opened day two in New Orleans with a typical mediocre hotel breakfast, and immediately headed over the National World War II Museum for the day. Tonight is the New Orleans Bowl!

We didn't take many photos in the museum, because we were far too busy engaging with the exhibits. It was a fascinating museum, and we all learned many new things about WWII. Each exhibit was decorated/designed to reflect the circumstances of the subject matter; for instance, it was colder in the room about the Battle of the Bulge, and hot in the North African front exhibit. Time passed quickly, and before we knew it, it was time for lunch.
Some friends of ours recommended Cochon, a modern Southern/Cajun restaurant in the warehouse district, within walking distance of the museum. Though arriving earlier than our reservation, we were immediately seated, and promptly ordered a variety of items to split:
Fried alligator with chili-garlic mayonaise
Pork belly confit with sweet apple relish
Boucherie plate (cured meats, pickles, mustard, head cheese, pickled green tomatoes, crab pâté, and crostinis)
Wood-fired shrimp with chili-garlic butter
Macaroni and cheese
The entire meal was outstanding, from the complimentary yeast rolls to the mustard. We all agreed the macaroni and cheese was by far the best any of us have ever had, which is saying something.
After lunch, we walked back to the museum and browsed some more. At 15:00 we headed to the Solomon Victory Theater to watch a fantastic ~45min 4D movie narrated by Tom Hanks.
I would highly recommend visiting the WWII museum if you ever get the chance. All the exhibits were extremely realistic, engaging, and inspiring. It was great for all ages, and we could've spent far more time there than we did.
The museum finally wore us out, so we headed back to our hotel to rest a little before the big game.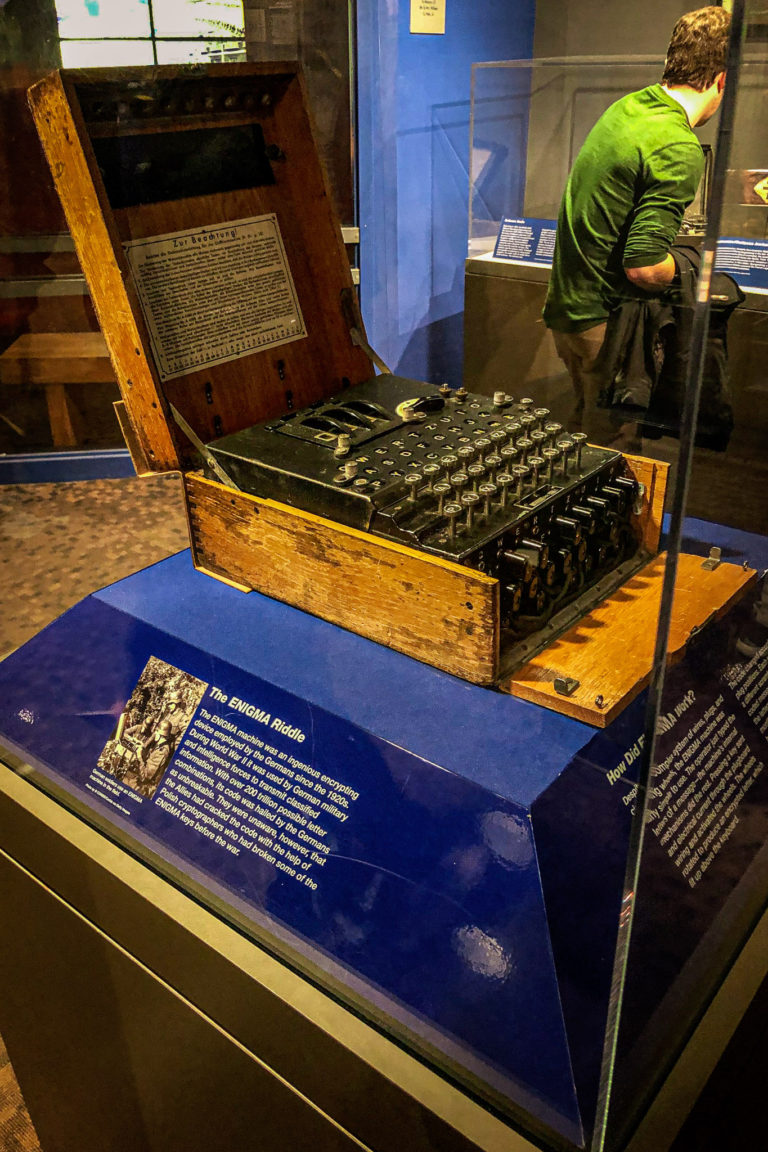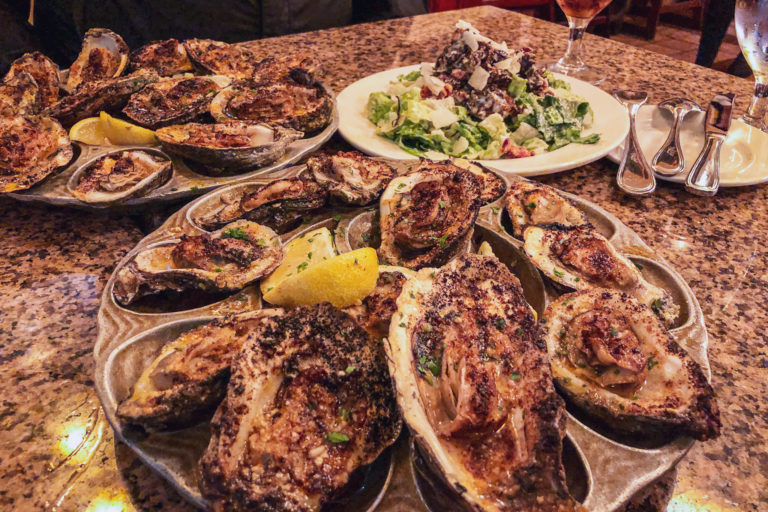 Before the game, we went to grab a quick bite at Bourbon House in the French Quarter, after our original restaurant choice had a line wrapped around the block.
It turned out to be a fortunate misfortune: we split two dozen charbroiled oysters with a Creole bordelaise sauce, and a Caesar salad topped with Brussels sprouts and bacon. Both dishes were excellent, and we soon arrived at the Superdome with no delay.
R+L Carriers New Orleans Bowl
As I mentioned in the Introduction, App played UAB in the New Orleans Bowl, at 20:00CST (21:00EST). We arrived around 18:00CST, found our seats, reunited with many friends of ours, and prepared to watch the game. I donned my protective plastic faceguard to shield my nose…
After a rough start, the Mountaineers pulled together and dominated the final three quarters of the game, pulling out a 31-17 victory over the Blazers. The victory extended App's NCAA record of five straight bowl victories by teams in their first years of bowl eligibility.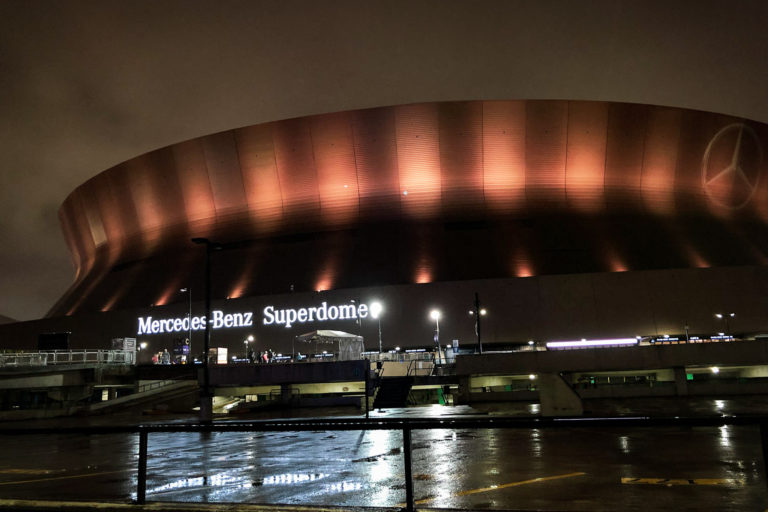 Once back at the hotel, we were too hyped-up to go to sleep, so I ordered us a dozen donuts via Uber Eats, and they arrived at our doorstep a quick 25 minutes later. They were unsurprisingly a bit stale from sitting in the shop most of the day, but they hit the spot nonetheless. The sugar rush didn't keep us from crashing in bed less than 10 minutes after our last bites.